Mañana 26 de noviembre y hasta el 17 de enero de 2010 se podrá disfrutar en Espacio INICIARTE del proyecto comisariado por ZEMOS98 y Flavio Escribano: Over The Game. Te invitamos a la inauguración o a que te pases cualquier día a jugar, disfrutar y sentir algunas piezas de Game Art que hemos seleccionado.
Over the Game es un proyecto comisariado por ZEMOS98 y Flavio Escribano, una exposición que reflexiona en torno al papel del videojuego en la sociedad moderna y que reúne a realizadores, artistas e investigadores en un terreno común, en una misma muestra que tiene como eje esencial la consideración de la experiencia lúdica como actividad creativa, artística y crítica.

Producir este proyecto en Espacio Iniciarte es un reto, tanto ZEMOS98 como Flavio han querido huir del proselitismo tecnológico así como de intelectualizar las pulsiones a las que nos lleva el juego. El propio formato exposición ya tiene sus contradicciones y por eso tanto espacio como obras se entrecruzan en una disposición que al espectador le hace convertirse en usuario y al jugador le hacen verse más allá del mando.

La capilla de la Iglesia de Santa Lucía, sede de Espacio Iniciarte, se convierte en una particular "sala de máquinas", seis piezas de la exposición se concentran en este "hueco" otrora dedicado al rezo de las deidades cristianas. Sin caer en falsos mitos, la exposición muestra cuatro juegos independientes con la intención de recuperar el espíritu de "recreación colectiva" que suponen estos espacios privados dedicados al "vicio" y las "maquinitas". Over the game es una "sala de máquinas" que propulsa y genera proyectos de jugabilidad alternativa y libre, un paisaje sonoro multicanal que nos sitúa y equilibra en el normal funcionamiento de nuestra nave. Queremos darle la vuelta al concepto del juego arcade.

Este proyecto comisariado por ZEMOS98 y Flavio Escribano para Espacio Iniciarte cuenta con las obras de Totto Rena, Bungie Studios y Neil Blomkamp, Joan Leandre, Mar Canet, Jayme Cochrane, Travis Kirton, Valeriano López, Felipe G. Gil, Daniel Franca y Enrique Colinet, Clara Boj y Diego Díaz, Julian Oliver, Michael Schuon, Steph Thirion, Chiu Longina, Pedro Delgado, CaninoStudios, Abelardo Gil-Fournier, Ominous Dev y Jun Fujiki.

– Más info en http://www.zemos98.org/overthegame
– Descarga el catálogo en PDF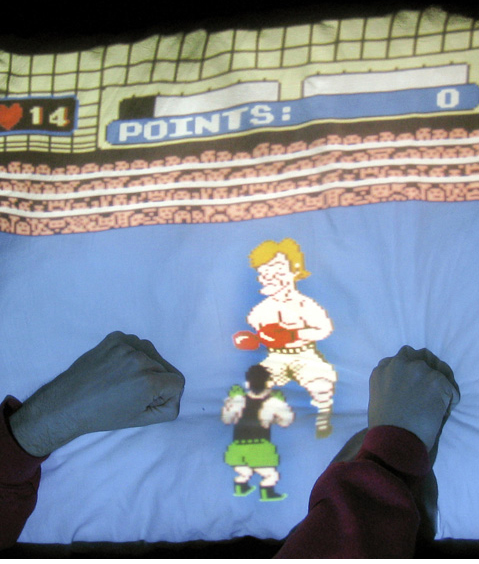 Pieza de Mar Canet, Travis Kirton y Jayme Cochrane