Txt: Bradford Non-Lethal Weapons Research Project
By
Chiu Longina
• Mar 8th, 2008 • Category:
TEXTO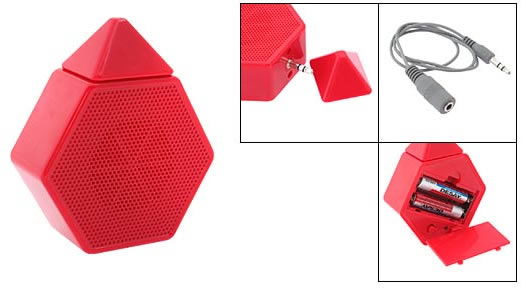 Centre for Conflict Resolution. Department of Peace Studies
Bradford Non-Lethal Weapons Research Project (BNLWRP)
Research Report No. 8
Neil Davison and Nick Lewer
March 2006
University Of Bradford
[…]
2.4 ACOUSTIC
Long Range Acoustic Device (LRAD)
Deployment and Usage
As of September 2005 around 350 LRAD systems had been deployed. Military users include the US Navy (to protect ships and for maritime interdiction), US Army (including use at checkpoints and for psychological operations), and the Military Police (use at prison camps). According to a July 2005 report in National Defense, the 3rd Infantry Division of the US Army has 150 LRADs. It has also been deployed on two UK Navy ships in the Gulf, and has been used by the US Coast Guard, Arizona Border Patrol, New York Police Department, and cruise ship companies such as Princess and P&O.
LRAD was also deployed and used by police in Santa Ana, California to clear 10 people out of a house for which they had a search warrant. The weapon was panned back and forth across the house. American Technology (LRAD manufacturers) sent three MRAD and one LRAD to Marines operating in the disaster areas affected by Hurricane Katrina.
In the UK the Medium Range Acoustic Device (or LRAD 500) is being marketed by Audio Nation Limited and has been demonstrated to Coastguard and BARB (hovercraft operators) in Somerset. In November 2005 the LRAD was used to help repel a pirate attack on the cruise ship Luxury Spirit as it was at sea off the Somali coast. Subsequently there was a discussion feature about the LRAD on Radio 4's Today Programme.
Health Effects
A 2004 NATO technical report on non-lethal weapons made the following observation with regard to acoustic weapons:
If well selected, the frequency and power of the [acoustic] weapon can rapidly overcome even highlymotivated individuals. If badly used, on the other hand, they can cause irreversible damage to the hearing apparatus.
Although some reports dismiss it, permanent hearing damage is a real danger with these weapons. Juergen Altmann, who is conducting an independent scientific assessment of acoustic weapons, has warned that there is risk of hearing damage to people exposed to the beam at ranges of up to 100m. In a 2005 paper presented at the 3rd European Symposium on Non-Lethal Weapons (and in a presentation at the October 2005 Jane's Less-Lethal Weapons Conference) he recommended that the power output of the device should be limited. In its current format there is no automatic cut-off or limit, and it is entirely dependent on the operator. A key has to be turned and a button pushed to select the higher output 'tone' mode but that, and the training of the operator are the only precautions.
Avoiding permanent hearing damage to unprotected target subjects requires keeping appropriate limits for intensity and duration, depending on the distance. Thus, the rules for weapon operation are decisive. In order to prevent operator errors and overdoses, technical precautions – limiting the sound power and/or duration according to the target distance – are recommended.
An added difficulty with ensuring no permanent damage is that some people are more susceptible to noise-induced hearing loss than others and hearing damage can occur at levels below the threshold for ear pain. A report from the US Army's 361st Psychological Operations Company gives an idea of the powerful effects of the LRAD: "During distance tests at 100 meters, the sound was painful to listeners, even with hands held over the ears and ear plugs in."
A report assessing the health effects was produced by Joint Non-Lethal Weapons Directorate collaborator Pennsylvania State University and funded by M2 Technologies but it does not appear to be publicly available. The web site of one of the co-authors the report, Dr. Tom Frank at Pennsylvania State University, describes the purpose of the report:
Human Effects Assessment of the Long Range Acoustic Device (LRAD) (Co Principal Investigator with Nicholas, PI, Senior Research Associate, Institute for Non-Lethal Defense Technologies). The purpose of this research was to: 1) establish safe operating guidelines for the LRAD, and 2) determine the effectiveness of presenting different types of sounds via the LRAD that interfere with communication, create an annoyance, and for crowd control and dispersal. This project was funded by M2 Technologies, Inc.
Oversight
We are not aware of any reports of misuse of the LRAD in Iraq or elsewhere but given its deployment at prison camps and the historical record of loud noise being used as a torture technique we would urge strict oversight of the use of this weapon. A 2004 International Committee of the Red Cross Report on treatment by coalition forces of prisoners in Iraq stated that: "The methods of ill-treatment most frequently alleged during interrogation included the following: …Exposure while hooded to loud noise or music…"
Pre-Lethal Weapon
Reports, also from the US Army's 361st Psychological Operations Company indicate the variety of ways the LRAD has been used in Iraq:
The LRAD has proven useful for clearing streets and rooftops during cordon and search, for disseminating command information, and for drawing out enemy snipers who are subsequently destroyed by our own snipers. [emphasis added]
The latter example shows how it has been used in a pre-lethal way to incapacitate before killing. This is an issue that critics have warned of for many years in that a weapon may be promoted as "non-lethal" and aimed at "reducing casualties" but its actual use may prove to be quite the opposite in enhancing the killing power of lethal force.
Legal Review
Another concern is that the LRAD appears to have avoided the military legal review that is required for all new weapons systems. This seems to be because it is classified by the US military as an 'acoustic hailing device' rather than a weapon. A 2004 article in the military publication Stars and Stripes reported:
The LRAD is not classified as a nonlethal weapon because it's not intended to be used as one, said Pentagon spokesman Lt. Col. Rivers Johnson. …
In order for a system to been classified as a nonlethal weapon, it must undergo "very extensive legal review and the human-effects review," Corps spokesman Capt. Dan McSweeney said. The LRAD has not been put through any such reviews.
Although the device can simply be used to deliver warning messages, it is also capable of causing pain and incapacitation, as it did when used aboard the cruise ship mentioned above or against snipers in Iraq. In these situations it would appear more akin to an acoustic weapon than a loudspeaker.
Magnetic Acoustic Device (MAD)
HPV Technologies have also demonstrated their Magnetic Acoustic Device (MAD) – the Los Angeles Sheriff's Department may acquire the MAD to replace conventional public address systems and for use as a non-lethal "area denial option" to avoid the use of chemical agents and baton rounds in situations of civil disturbance.127 The test of the MAD device at a one mile range is described by Sid Heal from the Los Angeles Sheriff's Department on DefenseTech.org.
US
In January 2006 the Joint Non-Lethal Weapons Directorate (JNLWD) announced that it was seeking to evaluate existing 'acoustic hailing devices' for use by the US Navy and Army. According to a February 2006 article in National Defense the Joint Non-Lethal Weapons Directorate has tested a sonic weapon that cracked car windscreens.
Israel
Israeli forces are also reported to have used acoustic weapons to disperse protestors. Called 'The Scream' by the Israeli Army, the weapon causes dizziness and nausea and long exposure can cause damage to hearing. On US National Public Radio Malcolm Davies from the British Joint Services Command Staff College discussed this weapon.
Sonic booms created by Israel Defence Force warplanes have been used as a so called "nonlethal tactic" against civilians in the Palestinian territories.
'The Mosquito'
In the UK, Compound Security Systems are marketing a device called 'The Mosquito' which emits 'high pitched soundwaves' rather like the buzzing from a mosquito. It has been used to deter groups of teenagers from loitering near a shop in Barry, Wales. Two of these systems have also been acquired by Staffordshire police and are being piloted in the Leek area.
Other recent articles/papers related to acoustic weapons
Grimes, J. Modelling Sound As A Non-lethal Weapon in the CombatXXI Simulation Model.
Thesis, Naval Postgraduate School, Monterey, California, June 2005.
Leventhall, G. 'Big Noise in Baghdad'. Noise and Vibration Worldwide, June 2004, pp.27-30.
Vinokur, R. 'Acoustic noise as a non-lethal weapon'. Sound and Vibration, October 2004, pp.19-23.
**********************************
The Bradford Non-Lethal Weapons Research Project (BNLWRP)
The BNLWRP was established at the Centre for Conflict Resolution, Department of Peace
Studies in 1995. The project's key objectives are to:
• Review and describe non-lethal weapons (NLWs), which are being developed and deployed.
• Identify and track defence and related research institutes involved in the development and manufacture of NLWs.
• Follow doctrine and policy debates related to the use of NLWs.
• Monitor the operational use of NLWs;
• Examine the impact of NLWs on international laws, arms treaties and conventions.
• Highlight the ethical and societal issues that surround the research, development, deployment and use of such weapons.
Project Staff and Contact Details:
Directors: Dr. Nick Lewer, Professor Malcolm Dando
Project Co-ordinator: Mr. Neil Davison
Research Associate: Dr. Tobias Feakin
Address: Centre for Conflict Resolution, Department of Peace Studies, University of Bradford, Richmond Road, Bradford, BD7 1DP, United Kingdom.
Chiu Longina is
Email this author | All posts by Chiu Longina