Este festival que se celebra hoy y mañana en La Laboral se ha convertido en una de las apuestas, desde la periferia, más potentes de la cultura electrónica y audiovisual. Que se llame Laboratorio de Electrónica Visual dice mucho de su interés por la Cultura VJ y un vistazo a su programación nos hace ver algunos nombres claves en esto del VJing. Además de Peter Greenaway y su Vj Performance, que aquí conocemos bien, y además de Aphex Twin con Hecker hay otras perlas en la programación como Daedelus, Byetone o los interesantes proyectos de la esfera netlabel: Bacanal Intruder o EEDL. Pero si hay un VJ que nos encanta es Juan Rayos. No te lo pierdas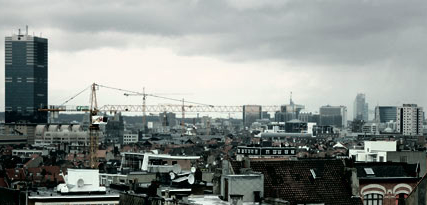 CIMATICS: "Intermerz"
Mención a parte se merece este programa / exposición / proyecto abierto de Cimatics:
INTERMERZ is an ongoing curatorial experiment, reconsidering exhibition formats for single screen based video. It is a traveling exhibition with a highly variable form, always adapting itself to its hosting environment.
Its behavior is inspired by the 'pop-up', looking for empty spots within a predefined frame (festival, museum, party, public space,…). But its aim is not to merge. Essentially grounded in relational aesthetics, INTERMERZ can never be isolated. There is no possibility for a solo-show. The 'exhibition' always needs a host as setting, to which it can and will contrast through its ever mutating form and content.
– Más info
– Visita su versión on.line