Venta online del Mosquito Device (Europa)
By
Chiu Longina
• Mar 14th, 2008 • Category:
DISPOSITIVOS
,
MOSQUITO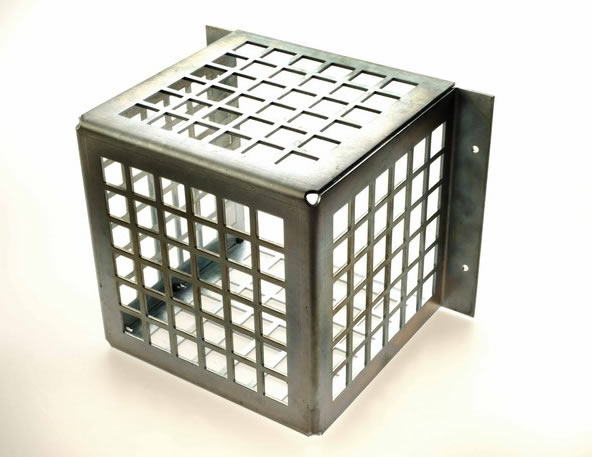 (caja de seguridad ofrecida por esta empresa para proteger el Mosquito)
http://www.compoundsecurity.co.uk/
LINKS
Power Point de presentación del dispositivo
Instrucciones de instalación
PREGUNTAS FRECUENTES QUE CONTESTA ESTA EMPRESA
FREQUENTLY ASKED QUESTIONS
How does the Mosquito™ system work?
Mosquito™ is essentially a sounder unit that emits a very high frequency modulated tone that is completely harmless even with long term use. The unit has been tested by NPL to ensure it complies with all relevant legislation.
I am not a teenager, will the Mosquito™ annoy me?
This is very unlikely and research has shown that the majority of people over the age of 25, have lost the ability to hear at this frequency range. It should be borne in mind, however, that the unit usually has the desired effect – moving the crowds away – within just a few minutes, at which time the unit can be turned off. So even if you are able to hear the noise to some degree, you would not have to put up with it for long.
What about dogs?
Although dogs have very acute hearing and are easily able to hear at this frequency, extensive testing shows that it does not appear to bother them.
How quickly does it work?
The longer someone is exposed to the sound, the more annoying it becomes. Field trials have shown that teenagers are acutely aware of the Mosquito™ and usually move away from the area within just a couple of minutes. The field trails also suggest that after several uses, the groups of children / teenagers tend not to loiter in the areas covered by the Mosquito, even when it is not turned on.
What is the range of the Mosquito™?
The effective range is between 15 and 20 metres. The closer one gets to the unit the more effective it is.
What about teenage customers and my neighbours?
It takes 5 – 10 minutes for the presence of the sound to become annoying, even on teenagers. Genuine teenage customers who will only be within range for seconds whilst on their way in and out of the shop will not find the sound of significant consequence. As the transmission of the sound is directional and as high frequency short wavelengths do not travel effectively through solid objects, it is unlikely that there will be any adverse effect on neighbours.
Who installs the Mosquito™?
Although the unit is simple to fit, there are several considerations such as which setting to use, the angle that it is mounted at and the position it is mounted at, that require a professional alarm / security engineer to determine. In all cases, we strongly suggest that you contact one of our dealer / installers on our 'Distributors' page. If you cannot find a company local to you, please contact us and we will find a local installer for you.
How robust is the unit?
The unit is housed in a die-cast alloy and steel vandal-proof casing and is therefore very strong. CSS recommend that the unit is mounted at least 3 meters above ground level to reduce the risk of vandalism. For added security, CSS provide a security cage to cover the unit.
How do I turn the Mosquito™ on and off?
Mosquito MK II has been designed with a range of built-in input terminals. These will allow you to connect the system to a range of triggers (input devices) such as a timer, remote control, PIR, CCTV system etc.
The Mosquito will run for 20 minutes after each activation and then shut down and await a further input trigger.
How loud is the Mosquito™?
Mosquito™ MKII has been designed to run at 5 dB-A above background noise levels. This is done by using an onboard VOX system that measures the ambient noise and adjusts the Mosquito's sound output level accordingly. To give you some idea how loud 5 dB-A is, the leaves rustling on a tree in a medium wind is between 5 – 10 dB-A, so it is not very loud at all.
Chiu Longina is
Email this author | All posts by Chiu Longina