Radio NPR: For a Non-Lethal Weapon, Israel Uses Sound
By
Chiu Longina
• Mar 8th, 2008 • Category:
AUDIO
,
DISPOSITIVOS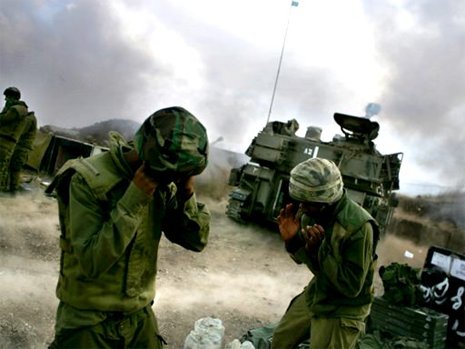 http://www.npr.org/templates/story/story.php?storyId=4701588
For a Non-Lethal Weapon, Israel Uses Sound
by Melissa Block
All Things Considered, June 13, 2005 ·
Two weeks ago, the Israeli Army used a new weapon dubbed "The Scream" to disperse a demonstration in the West Bank. It's a non-lethal weapon that sends out bursts of sound.
Malcolm Davies studies non-lethal weapons at the British Joint Services Command Staff College. Davies says the sound creates vibrations in the organs, which cause nausea and dizziness. He sees "the Scream" as more effective than weapons such as rubber bullets and tear gas.
LISTEN THIS HISTORY
Photos (from Flickr)
What is NPR?
NPR (National Public Radio) is an internationally acclaimed producer and distributor of noncommercial news, talk, and entertainment programming (EEUU).
Chiu Longina is
Email this author | All posts by Chiu Longina